Parents
Early Childhood Partnership
Please see the new Summer Timetable for sessions being run by Early Childhood Partnership across the Bedford Borough Children's Centres.
Potty Training
This can be a tricky time for parents and children alike.
There are some great resources and information to help you online at
You will find support for both potty training through the day and other things like constipation and night time wetting.
Here is the link to potty training.
This link supports children with additional needs to access potty training.
Chat and Play Sessions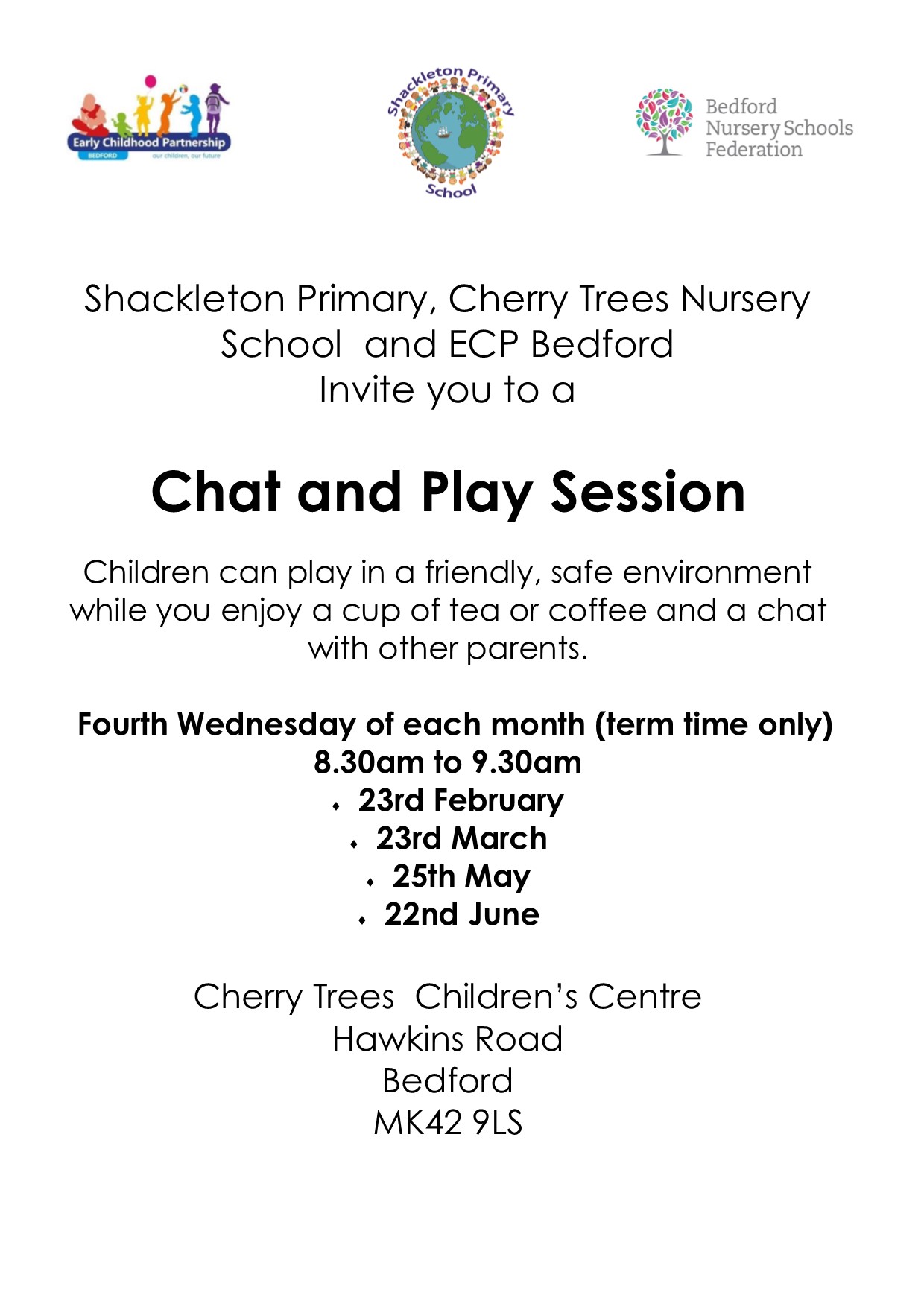 Apply for school September 2022
Please download the paper application form and return to School Admissions at Borough Hall.
What to expect in the EYFS
The DfE have published a guide for parents about what to expect from your child's development through the Early Years. Hopefully this will answer any questions that you may have, but most importantly you can always come and talk to us.